Sex pillows are the new sex toy EVERYONE should have!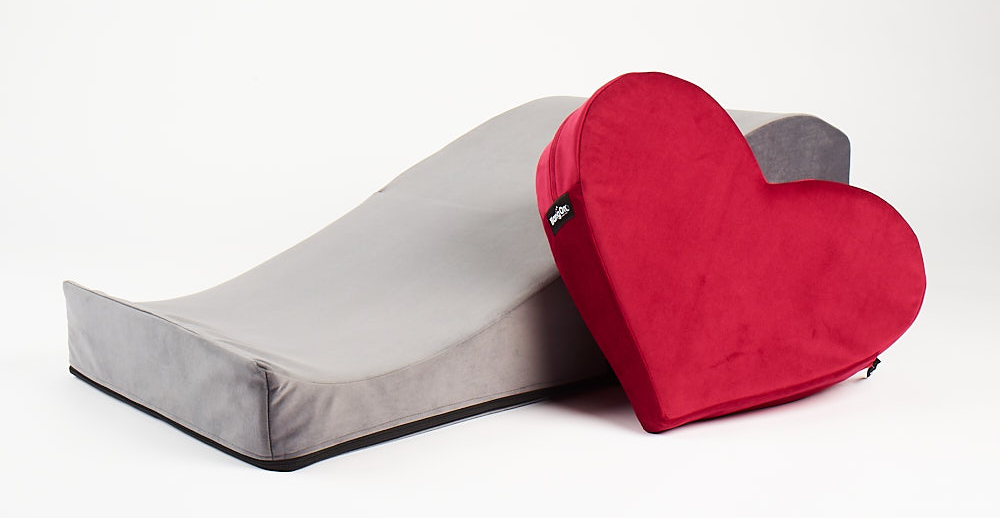 What is a sex pillow?
A sex pillow, or sex cushion, is a firm, angled pillow that comes in a variety of different shapes and sizes, ergonomically designed for either intercourse or solo play, helping make different sex angles and sexual positions more achievable and comfortable for all involved, which can help achieve the g-spot jackpot for many who find this elusive spot difficult to reach.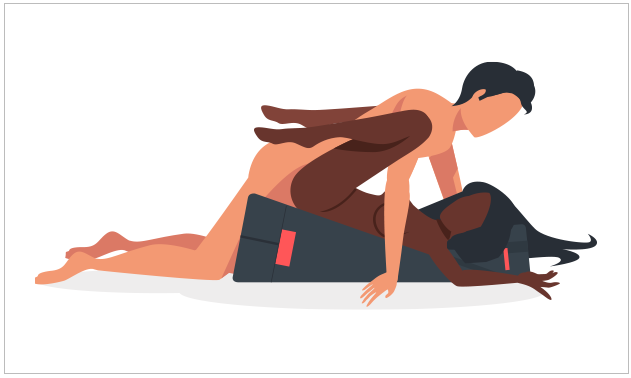 Why do I need a sex pillow?
Sex pillows are fantastic at helping all couples try new sex positions and angles, or make their sexual encounters more comfortable, so they last longer and are more enjoyable. They are also excellent at helping support deeper penetration due to the angles at which they can support the body, which can make for a more satisfying sexual experience. And that is what sex toys are all about, after all.
Designed to make sex more accessible and comfortable for all, sex pillows are the perfect prop for everyone – same sex couples, mixed gender couples, those flying solo, and are brilliant at supporting those living with medical conditions or disabilities that can make sex more challenging.
Sexual wellbeing is so important, and for those experiencing difficulty during sex due to the strain on the body, whether down to illness, injury or disability, sex pillows can provide incredible support to help alleviate the problems and make it an enjoyable experience for all.
Bang On sex pillows feature premium quality foam inners, which provide the ultimate support and comfort during sex, and are finished in a beautiful luxe velvet-like fabric that feels super soft against the skin. The water-resistant inner cover also makes it easy to remove and wash the outer cover and protect the inner foam core.
Can I use a regular pillow during sex?
Unlike regular pillows or cushions that are often brought into play during sex, sex pillows are specifically designed and engineered to help provide firm support to the body during sex, giving a firmer, more stable base to work with that doesn't buckle under pressure or sag under weight.
Not only does this help take the pressure off joints but they can also help elevate the body to allow for deeper penetration, which can help enhance favoured sex positions and help create new ones too.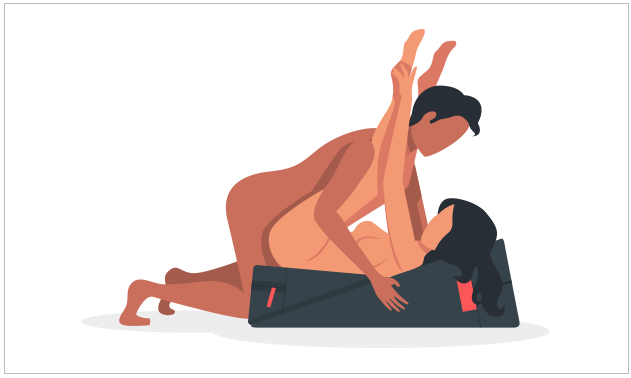 How should I use a sex pillow?
Sex pillows come in many different sizes and can be called all different things – sex pillows, sex cushions, sex furniture, sex wedge – but most resemble a wedge shape, hence the term sex wedge. They can be used to either support the torso and back, the hips, pelvis, neck or knees.
Ramps are usually bigger for full body support and can be used in combination with the smaller wedges or more curved pillows, which are designed to support more specific areas.
For couples interested in introducing a bit of fun into the bedroom and are considering sex toys, sex pillows are a great place to start. They can help support the body with new sexual positions and can be also used solo for enhanced solo play.
Some of the Bang On sex pillows are also compatible with sex restraints for those interested in engaging in some BDSM play and are also a great way to get comfy when using sex toys as well.